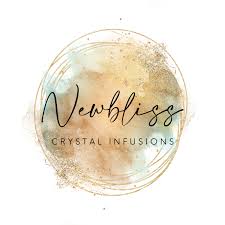 Find your New Bliss
Mixing the cosy warmth of a candle with the power of crystals can create a sense of comfort and contentment in your home.
Our well being is increasingly important in these times and here at Newbliss we have lovingly created the perfect blend of joy in a jar for you to feel relaxed, restored and recharged.
Made with love
Our candles are made with blended scents, ethically sourced crystals and 100% soy wax. These beautiful additions to your cosy home are made with care and craft. If you have any questions or special requests, feel free to get in touch with us, we are always happy to talk crystal candles.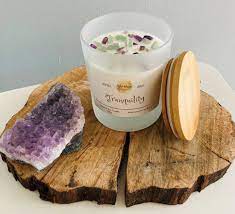 A Little Glow for Your Home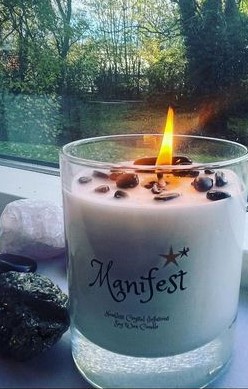 Perfect for you and your home.
Our crystal candles combine the benefits of traditional scented candles with the essence and energy of crystals to ease pain, increase energy and lighten even the darkest of spirits. They bring balance between the mind, body and spirit whilst adding a splash of colour too.
How it all began.
Our family run business began when lockdown created an unknown feeling within our home that we were desperate to lift. Our love of scented candles was utilised and added to to create crystal candles for every mood, to help soothe our worry and help us regain our balance. We hope that you enjoy the same benefits we do when you use your candles.