NATURAL SKINCARE PRODUCTS & Treatments
Monu have spent over forty years perfecting the art of creating this unique and very special range of natural cruelty free beauty treatments & products. MONU is now the preferred partner for beauty enhancing formulations amongst thousands of professional beauty therapists hotels, spas & your homes. It enables us to offer you a range of hand made products created only from natural sources that provide results driven, gentle, caring solutions that clean, moisturise, nourish, and protect every skin type.
This is skincare that uses the recuperative power of nature to soothe, nurture and protect skin and refresh your inner being. We believe in the power of nature to help you achieve your most beautiful skin. Our range of skin-caring and skin-loving products are created using wholly natural, active ingredients, ethically, locally sourced and cruelty free. Ingredients carefully, thoughtfully created to suit complexions of all ages and all skin types
Taking care of your skin is a mark of self-respect and love. We have a range of potent yet gentle naturally formulated products, offering all skin-types a trusted and effective routine, delivering healthy glowing balanced skin using the power of natures super ingredients ..supporting you and supporting your skin.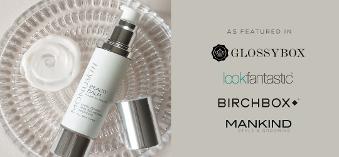 NATURAL, CRUELTY FREE & VEGAN SKINCARE
It is from the exquisite natural beauty of the world around us that the resources come to enable MONU to create unique, gentle and naturally pure beauty products. With such resources becoming ever more precious, it reinforces our commitment to setting new standards in ethical and environmental responsibilities.

Enjoy unique formulations that utilise the special properties of pure, natural ingredients using plants and herbs, minerals and essential oils.
For your face and body care, sun care and aromatherapy, we harness the remarkable recuperative power of nature to soothe, nurture and protect your skin and refresh your inner being.
MONU formulations does not contain damaging chemicals, artificial perfumes, or synthetic colours; nor do we test them on animals.
Monu began with a vision – to fashion the purest, kindest beauty products using only the finest natural ingredients.

We have spent many years perfecting the art of creating this unique and very special range of beauty treatments & products.
Looking after your skin is a great way to help you look younger and more radiant, healthy skin has that natural glow and elasticity. Of course, everyone has a different skin type, which is why it is so important to visit a professional beauty therapist like Butterflies.
With a MONU beauty therapist, you can be assured you are in experienced hands. Their professional knowledge and expertise enables them to accurately assess your skin and recommend the most suitable natural treatments.
With such growing demand for beauty products produced from natural sources, MONU can be found in many of the natural homes of beauty – including prestigious spas, salons, clinics, hotels and health farms.
MONU beauty products take care of your skin's every beauty need – naturally, effectively and with care. With MONU you cut out the chemicals that other preparations can include, and enjoy the indulgence of pure natural formulations.