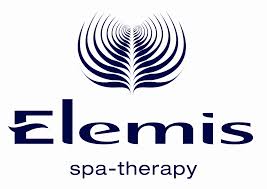 EXCITING NEW TREATMENTS!!
Products available to purchase by Wednesday 29th July & treatments to be available by the end of August
Our Philosophy
With every new product and spa-therapy, Elemis' goal is to address specific skin and body conditions using active formulations that dynamically treat the skin with powerful results.
Elemis spa- therapies and products are created using four cornerstone principles.
1. Defined by nature

Formulated with the most active part of the plant to give real results

Sourced responsibly to ensure integrity, purity & efficacy

Do not test on animals or contain animal derivatives

Avoid synthetic additives where possible

2. Led by science

Breakthrough science and technology in the field of vitamins, minerals, marine and plant medicinal therapy deliver results-driven, efficacy trialled formulations

3. Treatment Led

Every product is created first and foremost for professional treatment

This guarantees retail skincare offers professional results




4. Lifestyle Approach

Our products and spa-therapies are developed for specific lifestyle concerns to guarantee maximum results for every client, for example:

Anti-ageing

Problem skin

Detox

Stress management